Shipping Methods
-超商店到店 (7-11 OR 全家)
-郵寄 (特殊大型商品)
-一律郵寄
-順豐快遞,運費到付
-International registered airmail
-All orders are being shipped International airmail by Taiwan postal service
-WE ARE NOT RESPONSIBLE FOR LOST PACKAGES DURING TRANSIT!


How much is shipping to my country? you can check with below steps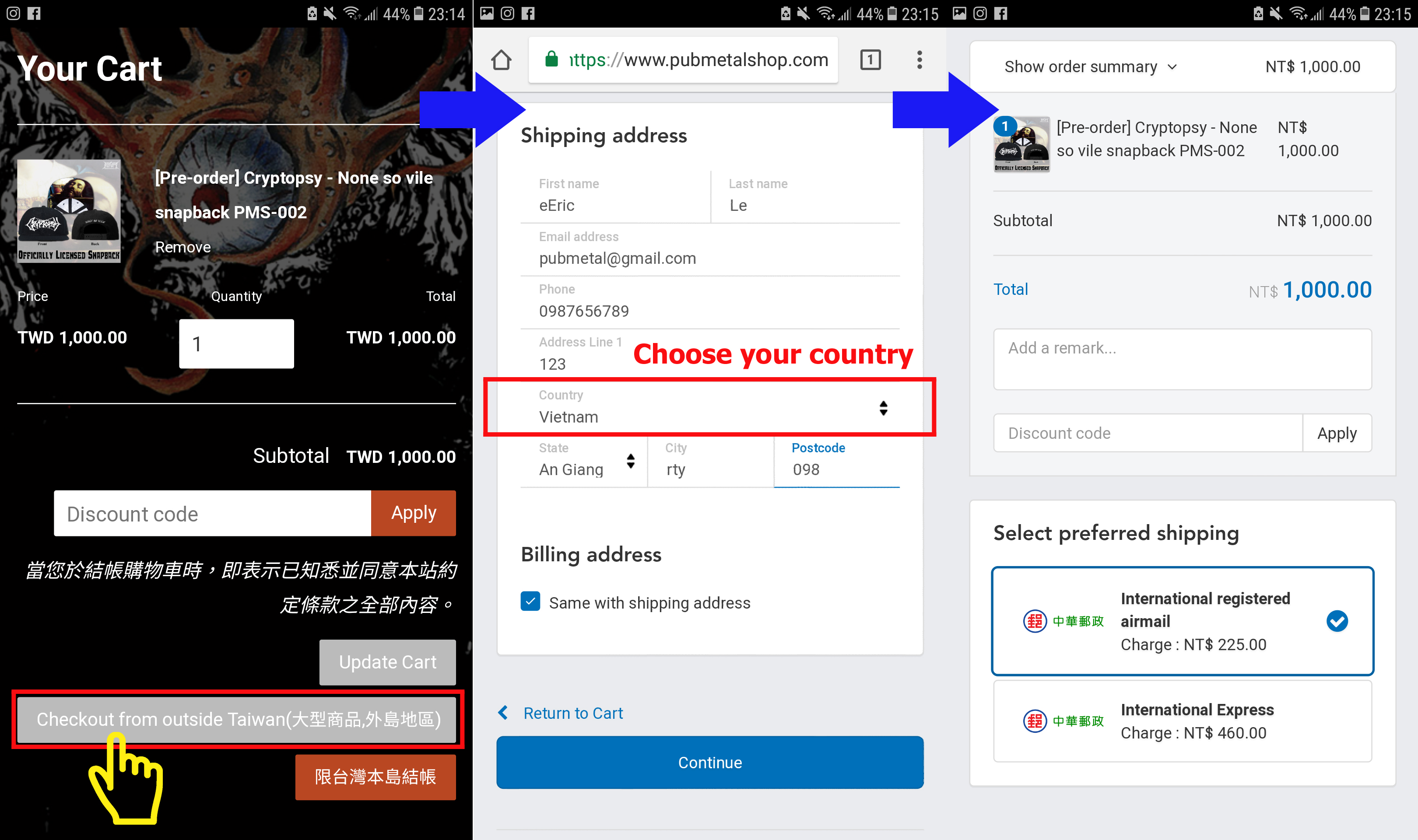 *We offer payments in USD, Euro, and JPY. However, we recommend that you use TWD to pay, Because of the exchange difference, it will be cheaper than other currencies.