Shipping Methods
-超商店到店 (7-11 、 全家 、 萊爾富)
-郵寄 (特殊大型商品) *運送方式請選擇"Shipping"
-一律郵寄 *運送方式請選擇"Shipping"
-順豐快遞,運費到付
-"International registered airmail" or "International Express"
-All orders are being shipped by Taiwan postal service
-WE ARE NOT RESPONSIBLE FOR LOST PACKAGES DURING TRANSIT!


How much is shipping to my country? you can check with below steps
The shipping costs will be automatically calculated in the shopping cart. They will be shown before the order confirmation.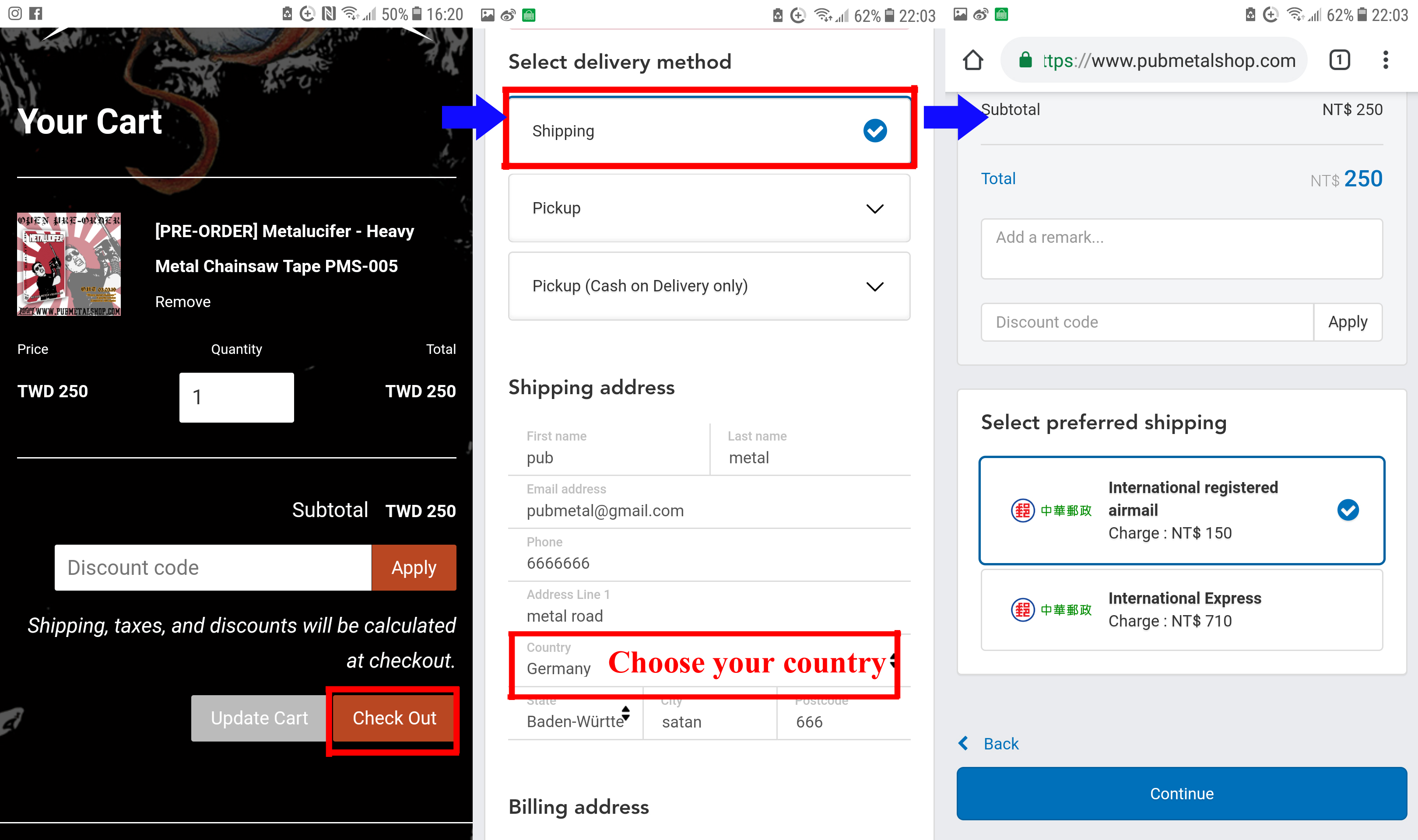 *We offer payments in USD and Euro. However, we recommend that you use TWD to pay, Because of the exchange difference, it will be cheaper than other currencies.
If you have any further questions:
E-Mail: pubmetal@gmail.com
Telephone: +886-2-23887018