Payment
國內
-信用卡(VISA、Mastercard、JCB) / 1%手續費
-網路ATM轉帳 / 1%手續費
-ATM自動櫃員機 / 1%手續費
-ATM轉帳 / 免手續費
-超商條碼(7-11、全家、萊爾富、OK) / 1%手續費
-超商取貨付款(7-11 OR 全家) *請參考下面圖示說明
-店面自取+付款 / 免手續費
---
Foreigners live in Taiwan
-"Cash On Delivery Only" for 7-11 or FamilyMart (we recomend)
*very important to write the TW mobile number with 10 digits Ex: 09xxxxxxxx .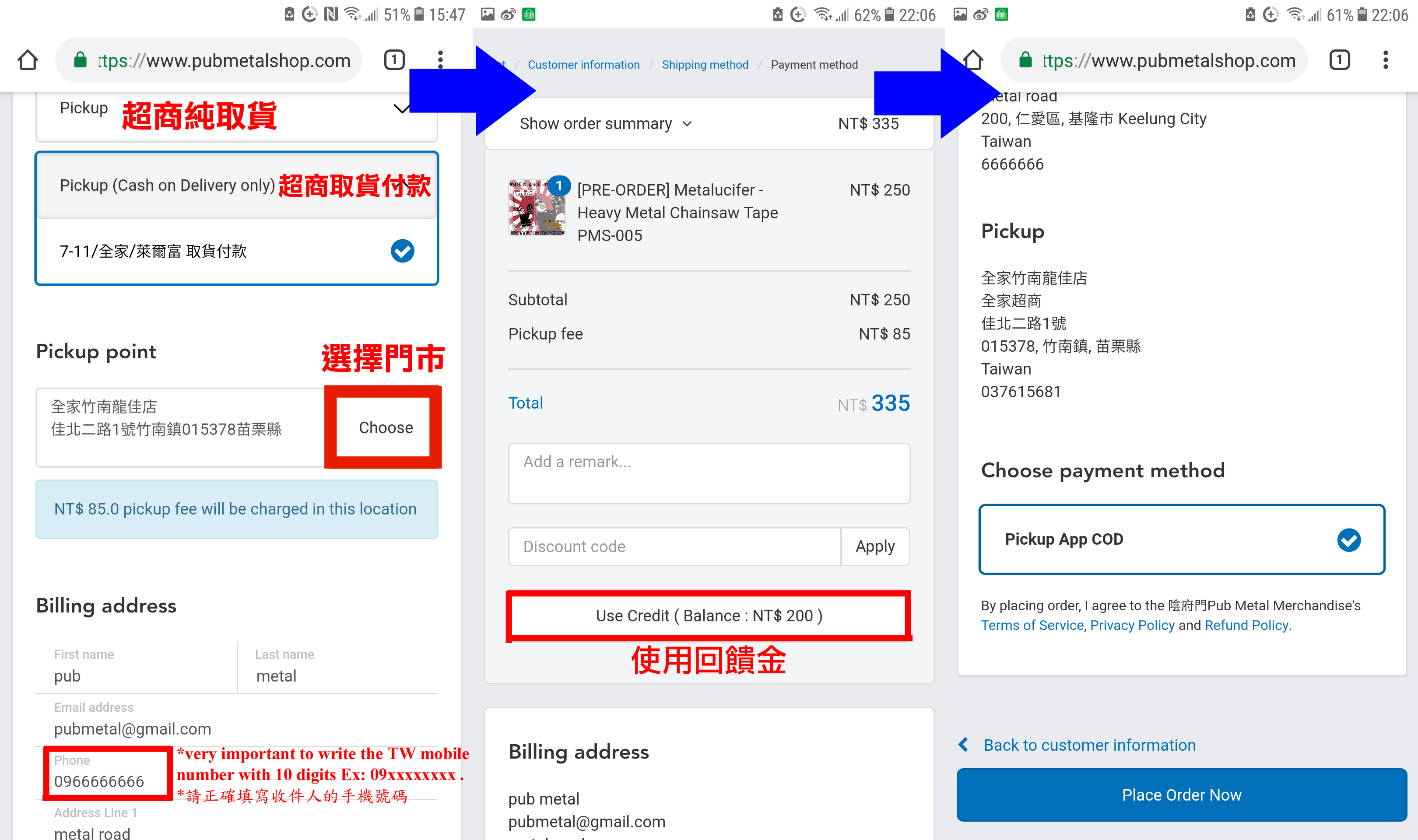 ---
International customer
-Paypal / +fee 5%
*We offer payments in USD, Euro, and JPY. However, we recommend that you use TWD to pay, Because of the exchange difference, it will be cheaper than other currencies.
*Orders will be cancelled if payment is not received within 3 days.