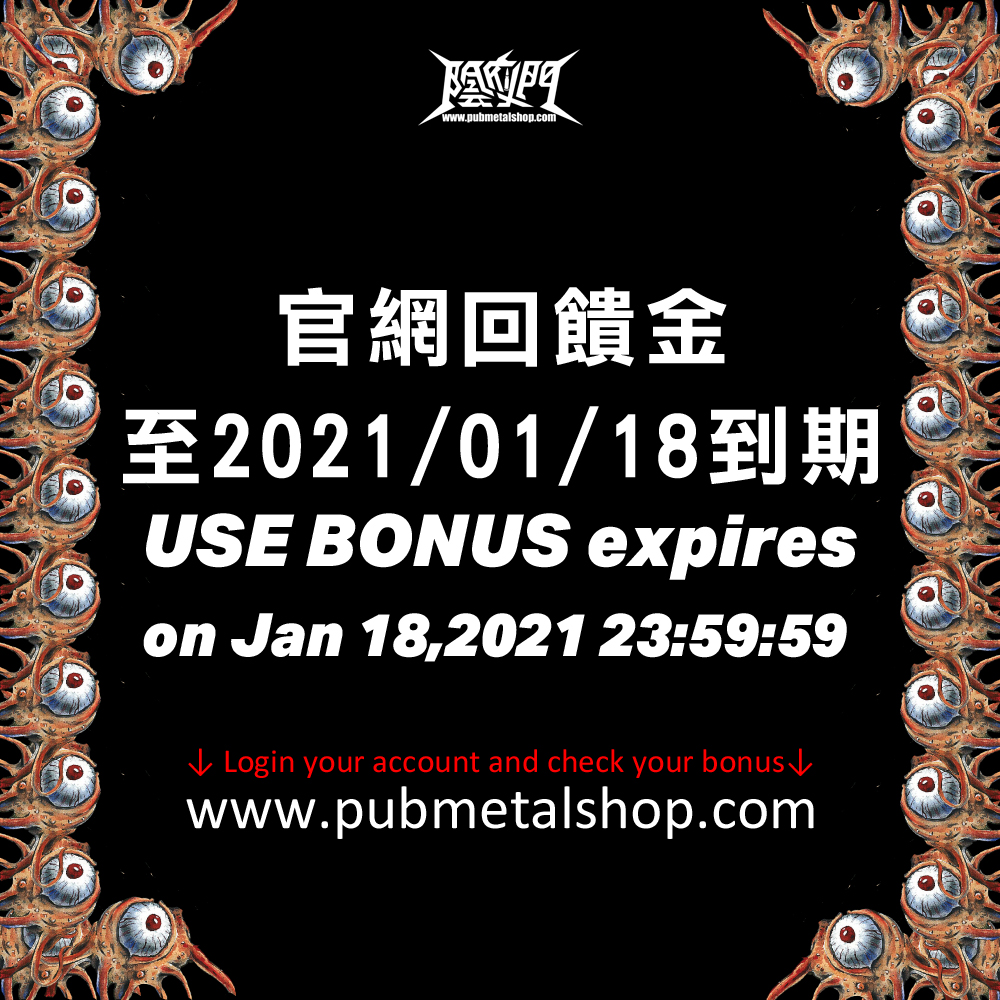 因官網維護成本考量加上使用率即少,我們將關閉會員回饋金的服務。
請在2021年1月18日23:59:59 以前,把你剩餘的回饋金使用完、如果在此日期前未使用完,將視為放棄,我們將不會以現金或任何方式再補償給您。
*登入您的帳號就可看到您的回饋金剩多少?

*使用回饋金方式
---
<English>
Due to the cost of the official website maintenance and the consideration of little use bonus, we decided to cancel this service in our official website.
All bonus have you will expires on January 18,2021 23:59:59 .Please use up your remaining bonus before this date, otherwise they disappear forever, and we are not responsible for refund on cash or whatever.
*NOTE: Members of the physical store will maintain the bonus use service
*Login your account and check your bonus

*Use bonus steps
---